5,100 volumes of nagauta shohon (thin lyric booklets) in the Takeuchi Dokei Collection have been released in the ARC Virtual Institute
The Kunitachi College of Music Library in Tokyo holds one of the most extensive collections of materials on early modern Japanese music--the Takeuchi Dokei Collection--which belonged to the late Professor Takeuchi Dokei, a significant contributor to Japanese music research.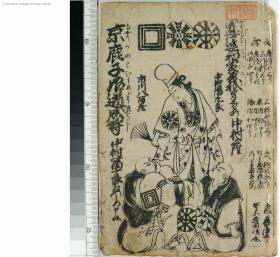 In addition to ukiyo-e and banzuke already available online, we are pleased to announce that we have further released 5,100 volumes of nagauta shohon (thin lyric booklets) to the public through the Art Research Center's Virtual Institute.
→ https://www.arc.ritsumei.ac.jp/lib/vm/kunitake/d/
The distinctive feature of this collection is that it comprises a large number of copies of the same piece of music. For example, there are 73 authentic copies of Kyōganoko Musume Dōjōji (『京鹿子娘道成寺』) with many variations.
We hope this collection may serve you as a valuable online resource for research on the history of Japanese music, kabuki, publication culture, and the study of ukiyo-e prints.