【Ritsumeikan Online Seminar】Gion Festival - Its History and Culture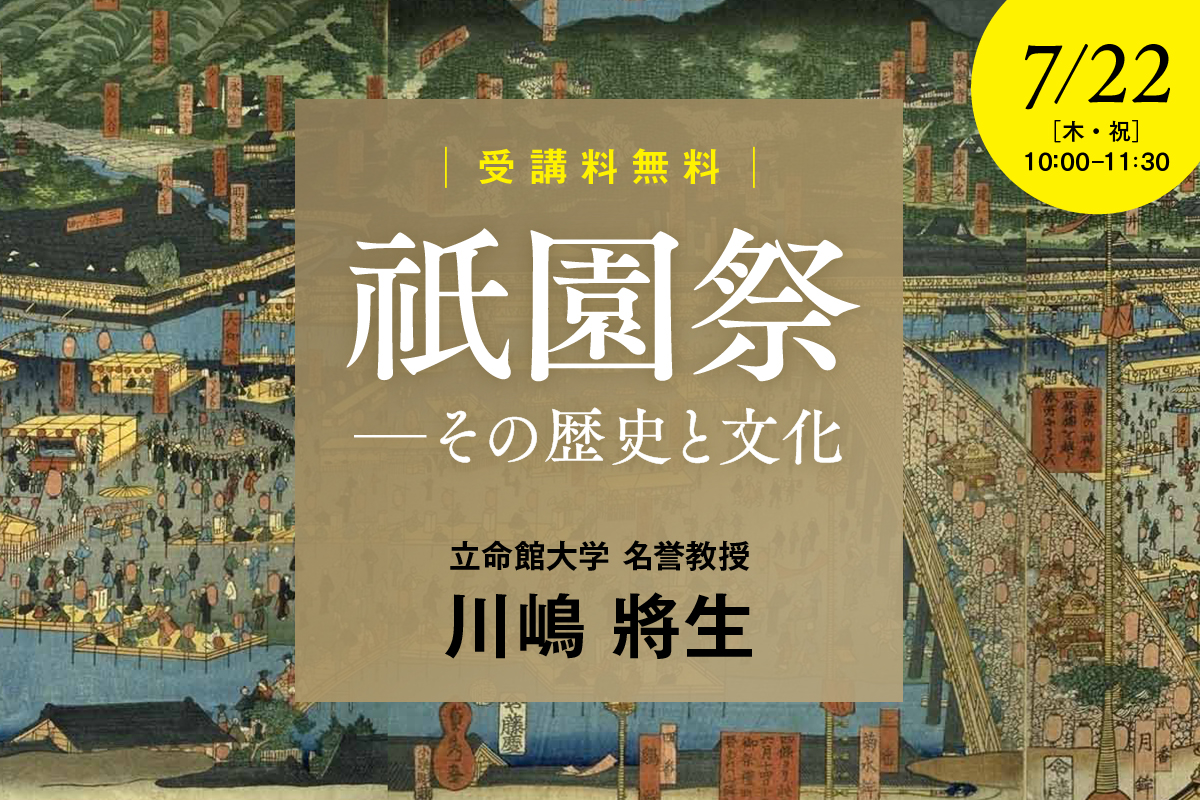 <This seminar will be held in Japanese>
We are pleased to announce that Professor Masao Kawashima, research advisor to the Art Research Center and professor emeritus of Ritsumeikan University, will give an online seminar at the Academic Center of Ritsumeikan.
In the last few decades, research on the Gion Festival's portable shrine processions and the Yama-hoko Junko has progressed, and new findings have been submitted.
During this seminar, Prof. Kawashima will talk about the changes, history and culture of the Gion Festival from the Heian period to the Meiji period based on these new findings.
Participation is free of charge and registration is on a first-come, first-served basis, so please register as soon as possible.
The seminar will also be made available as a video later so that you can watch it as many times as you like during the streaming period.
Date and time: July 22 (Thurs), 2021 / 10:00 - 11:30 (JST)
How to participate: Online (registration required)
Fee: Free of charge